Hi!
If you are dreaming about the Clouds during surprisingly hot Latvian summer days, this is the event for you! Come and listen from experienced Cloud technology practitioners and have a better picture of where the IT World going these days!
Please pay attention that this time we meet at Vienības gatve 109 (Unity Biznesa centrs) 1.st floor at June 20 at 18:30 and be ready to stay for Afterparty at the roof terrace (same building) at Intexsys office.
Agenda for Cloud focused 76th DevClub.lv:
Narendra Sharma from Cognizant will give a talk "Emergence of IOT & Cloud – Azure ".
In this talk, we will discuss what is IOT, what is the market and growth of IOT, security in IOT, and factor for the growth of IOT, how the invention of eSIM giving a boost in IOT, and need of cloud and steps for the codification of IOT with Azure.
(Language – English)
Tags: IOT, eSIM, Azure, Cloud

Narendra is a Technical Architect at Cognizant, other than coding his hobbies includes Travelling, reading technical books & watching thriller/sci-fi series.
Pavlo Serdiuk from Accenture Latvia will give a talk "SRE (service reliability engineer) on big DevOps platform running on the cloud".
SRE (service reliability engineer). The talk is to explain the SRE philosophy and the principles of production engineering and operations in clouds.
(Language – English)
Tags: DevOps, SRE, AWS, Clouds

Pavlo is ADOP (Accenture DevOps Platform) Service Reliability Team Lead, SRE practitioner. Has more then 18 years of IT experience in Ops and Dev.
Oleg Andreyev and Konstantin Tjuterev from Intexsys will give a talk "Preparing for Multi-cloud Operation".
You will learn when simultaneous operation from multiple clouds should be considered, what are the challenges of running a large-scale e-commerce platform from multiple cloud providers and how these challenges can be solved. We'll talk about two-way data-synchronization, deployment, traffic balancing and failover. We'll also describe the steps we had to take to prepare our PHP/Symfony based application for multi-cloud operation.
(Language – English)
Tags: AWS, Azure, MySQL, UUID, DNS, Load-balancing, PHP

Oleg Andreyev is a Senior Software Architect at Intexsys. Konstantin Tjuterev is the founder of Intexsys who is also playing the role of Chief Architect at the company.
Afterparty
Intexsys is happy to continue the tradition of hosting a DevClub events during the summer with an afterparty at the roof terrace (same building as the conference). Everyone is invited to join for free beer, snacks and always interesting conversations!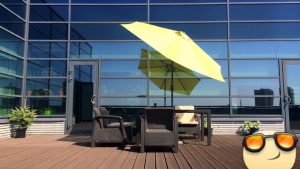 Greetings to all of DevClub community, SAPIENS is excited to be joining you!
Before scrolling down, you must know that not so long ago knowledgeprice.com joined Sapiens' Digital Division, which focuses on Digital and Digital Transformation for Fin Tech and Insurance customers worldwide. So now we are looking for some extra sets of hands in these roles:
– Full Stack Developer (Javascript)
– Java Developer
– .NET Developer
– Technical Project Manager

There is an IT crowd in Riga where besides creating fun and innovative stuff, people also contribute their cool ideas to the open source. How about joining Neotech Development ranks?
Opportunity with us:
– Java Developer
At INTEXSYS we are always looking for new talents. If you're into e-commerce and would like to make an impact by working for one of the top 500 online retailers in the world, apply now:
– Project Manager
– Senior Software Engineer (PHP)
– Conversion Strategist
We promise – it will never be boring!

Did you know English is the internal working language at DYNATECH? To help our employees grow and feel more comfortable, we organized special English classes, because we believe that no one should ever stop learning. Do you want to improve your English by using it every day? Join DYNATECH! Check our open vacancies here:
– Front-End Developer
– Back-End Developer
– Senior System Administrator
Working at Posti Messaging you have the chance to be in the forefront of the digitalization and be a key player in creating the technical solutions that transform businesses. We are increasingly moving towards serverless setup and are serious about our Cloud strategy. Moreover, we are investing in Machine Learning and Artificial Intelligence.
We are currently looking for:
– Test Engineer (ideally with a knack to automate things, but will obviously provide all necessary trainings)
– Java Developer to speed up the development pace in our Spring Boot projects
Did you know that the good quality of your personal life brings more value to your work life? Oh boy (girl!), how we love that at Mintos! Join the most work-life balanced team. We are looking for teammates to grow with:
– Senior Software Developer
– Software QA Engineer
– UI/UX Designer
Looking for a place that both challenges and cares? Join Tieto Latvia and enjoy the 14th floor panorama view from our office:
– Senior/Lead Ruby programmētājs
– Senior Software Developer (React)
COGNIZANT is one of the world's leading professional services companies, transforming clients' business, operating and technology models for the digital era. Our industry-based, consultative approach helps many of the best-known organizations in every industry and geography envision, build and run more innovative, efficient businesses.
Currently, we are expanding our ranks in Riga and looking for a:
– Integration Architect
– Senior System Developer
– Mulesoft Integration Developer
Thanks to our sponsors we are able to make DevClub.lv events and have drinks and snacks: