HI!

Save the date for our next event! This time on a TUESDAY we are gathering up to enjoy some smart talks and each others company!
You are welcome to IoT focused event on Tuesday – April 25th 18:30 at the Ness Digital Engineering office – Gustava Zemgala gatve 76, building Valters, 12th floor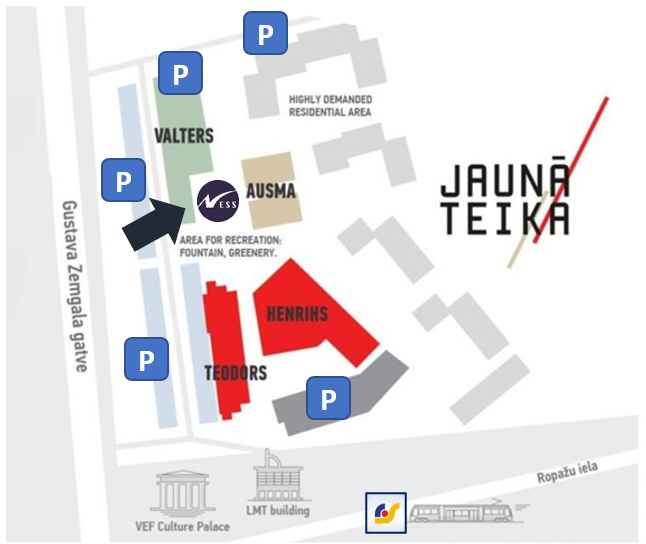 Agenda for IoT focused 117th DevClub.lv
Oskars Vīksna

from

LMT

will give a talk "DIY Smart Home"
It is a talk about several years of personal experience building DIY smart home from scratch – story about practical experiments, tests, configurations and (of course) failures.Presentation will include details of how to practically build trully open smart home by avoiding vendor or software lock-in. Talk is aimed at general audience interested in smart home technologies but includes some details for technical specialists.
(Language – English)
Tags: DIY, Smart Home, experiments, experience

Oskars Vīksna has more than 20 years or software development experience and currently works as Head of Solutions Development Division at LMT's Innovation's Department. His daily tasks includes managing multiple teams and multiple projects including some related to IoT, but in free time he still loves to experiment and test various gadgets and technologies, mostly related to smart home.
Maros Budaj from

Ness Digital Engineering

will give a talk "Digital twin – from IoT to smart future."
As we look to the future, the role of digital twin technology is set to become increasingly important in the world of software solutions. A digital twin is essentially a virtual replica of a physical system or product, and it has the potential to transform the way we design, build, and manage everything from buildings and machines to entire cities. The presentation will introduce you to the basics of digital twin technology, explore its practical applications in various domains, and showcase the implementation frameworks that make it possible. To illustrate the concepts, Maros will walk you through his journey of implementing a digital twin for an office building. All this will help you to start creating your very own digital twins.
(Language – English)
Tags: Software Architecture, Software Development, Digital Twin, Azure Digital Twins, IoT

Maros Budaj is a Solutions Architect at the Manufacturing and Transportation Centre of Excellence. He brings over 18 years of experience in software development and architecture. As a member of the M&T CoE, he monitors the latest trends, evaluates new frameworks through PoC implementation, and seeks innovative ideas that unlock value in solution implementation.
Gabriel Novak

from

Ness Digital Engineering

will give a talk "Rapid IoT prototyping with Balena".
Gabriel will show you, what are the challenges in implementing brand new IoT system and how existing platforms can help. To solve real world public transportation ticketing system use case, he will show you what components are necessary to consider and compare different IoT platforms to help quickly fulfill the most of them. End of the presentation will be designated to showcase the Balena platform from device provisioning to application deployment, so you can get a picture of how IoT implementation can be nowadays done incredibly quick and with ease.
(Language – English)
Tags: Internet of Things, Balena, Software Architecture, Software Development

Gabriel Novak is Senior Software Engineer at the Manufacturing and Transportation Centre of Excellence. After 15 years of development experience, IoT space caught his eye. Now, he is diving deep into different IoT platform implementations to better help customers with their choices and then also implementing PoC's to validate concepts for real world IoT deployments.
This talk has been cancelled due to speakers sickness!
Miroslav Andrushchenko from EPAM will give a presentation "Practice and examples of using AWS IoT Core and AWS greengrass"
During presentation Miroslav will explain three different IoT projects in different subject areas:

Connecting an existing production system to the cloud for enabling cloud-wide data science.

Hospital monitoring system – monitoring of patients

Healthcare system for senior people

For each project will be explained key technologies and architecture approaches.
(Language – English)

Miroslav Andrushchenko is IoT expert of the Creative Intelligence and Engineering unit of EPAM Systems. Originally coming from St.Petersburg, currently living in Lithuania. Fonds of technologies and cloud-native systems.
Videos from previous events you can find at our homepage and our YouTube channel. The best way to be informed about new videos is to Subscribe to our YouTube channel.

Did you know that Nine Brains can help you not only with different Tailor-made In-house training almost for any IT needs but with Legacy as well? Contact us to get to know more!
Ness Digital Engineering is a strategic partner of AWS, Azure, Confluent and Snowflake. Within a team in Riga, we have a deep expertise in Cloud, Data & Analytics, UI/UX and ML. We are looking for experienced professionals who thrive in an open-ended environment and take ownership in delivering quality results
– QA Automation Engineer
– Senior Devops
– Senior Java Developer
Accenture Baltics
Ever get bored with system administrator tasks? Switch to DevOps! DevOps teams have end-to-end responsibility and use a wide range of technologies. Our Fortune 100 clients are agile, ambitious, and future-oriented
– DevOps Specialist
Cognizant is a global IT services and consulting company that helps its clients modernize technology, and transform processes and experiences, thereby enhancing their ability to succeed in our rapidly changing world. Latvian Delivery Center has been established 5 years ago and delivers IT solutions for customers primarily in Telco, Banking and Manufacturing industries across Europe and beyond.
– Kafka Developer
If you consider joining Cognizant team, but don't have a suitable opening yet – click here
EPAM is a team of 60,250 technologists, strategists and designers in over 50 countries. EPAMers help leading brands transform their business through our engineering expertise, design thinking and business consulting.
We foster creativeness and unconventional ways of doing things welcoming like-minded professionals. Our office in Latvia has celebrated its 1st birthday with the ever-growing team of 130+ innovators inviting you to join.
– Senior Azure DevOps Engineer
– Key Data Engineer (Python / Scala / Azure)
– Workato Automation / Integration Engineer
Posti is a modern delivery and fulfillment company. Our HQ is in Helsinki, Finland. Software development center (Posti Messaging Latvia) established in Riga in 2010 to develop group products.
Mitigate is a team of passionate custom software developers who prefer developer oriented environment. Mitigate specialise in tailored made software for medium and large enterprises. Our team is very strong at developing Backend, Front-end solutions, Mobile applications and UX&UI design.
– Ruby developer
– Senior Ruby developer
– Senior Node.js developer
C.T.Co employs over 650 employees, and this number keeps growing each year! We are always in search for experienced professionals, as well as young talents who are ready to grow their expertise and join our friendly company! At the moment we are actively looking for DevOps Engineers and Cloud Architects. Take your career to the next level! Join CTCo
– DevOps Engineer
– Customer Service Support Specialist (2nd Level)
Emergn is a global digital business services firm on a mission to improve the way people and companies work. Forever. Every day, across the world, our teams are pioneering faster, better ways to bring our clients' most exciting ideas to life. Want to join us?
– Infrastructure Engineer
– AWS Cloud Engineer
– SAP BTP Developer

INTEXSYS is a large-scale E-Commerce developer supporting online sales of over $500M/year. INTEXSYS works on the USA market as well as develops top online stores locally. With over 80 employees in Riga, INTEXSYS is growing and always has challenging open positions.
Top picks for today:
– Android Developer
– Senior PPC Analyst
– Senior Front-End Engineer (React)
We promise – it will never be boring!
Thanks to our sponsors for supporting DevClub.lv events: